Recording my Audiobook, Audible 50% off offer and Canada Wildfires
EMBRACING THE CALM IN THE CHAOS
It is an excellent day to share with you a special offer. I knew the title of my new book would resonate but today even more as I sit here in a smoke-covered NYC. This is the result of 6 million+ acres of forest burning down in Canada :( NYC smells like a campfire and just feels sad. This morning my son Dylan said, "Look at that sun Mommy we have never seen it like that before ." Praying for all right now. Stay safe and enjoy my audio.
I was honored to be able to narrate my AUDIOBOOK. Many people have been asking me if I had to audition to do the audio.
The answer is YES. I had to submit a tape to my Harper Collins team.
I thought it would be a given that I could be the voice of my book but some authors write books who might not want to read their books and there are authors who might want to but might not be able to. I felt in my heart I had to - and given my experience hosting my podcast #MOMSGOTTHIS and taping 200 + episodes I knew I was up for the challenge. I got the role and am so grateful!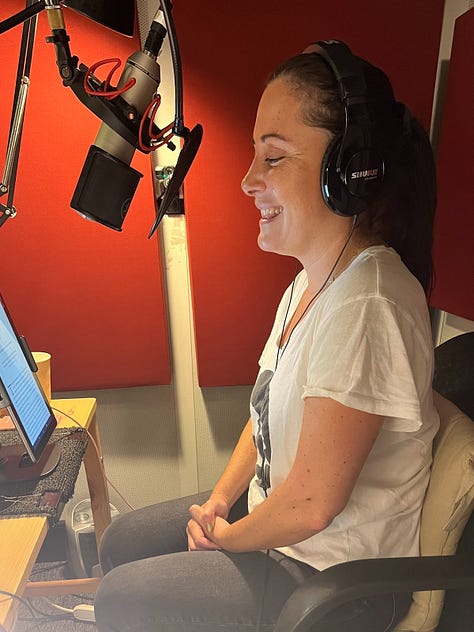 There I was and as the words rolled off my tongue, EMBRACING THE CALM IN THE CHAOS, CHAPTER 1... and I was off.  I am grateful to my sound editor who was an incredible team member for those two days and made me feel super comfortable.
There are 16 surprise interviews at the end of my audiobook including these amazing friends holding my book below:
I am so excited for you to listen to my audiobook and cannot wait to hear from you after you do. Audible is having a 50% off sale through 6/9!
Stay Safe.
XO,
STACY IGEL